L.A.S.T- Art & Science Exhibition
L.A.S.T Art & Science Festival & Exhibition: SLAC-Stanford University, 2018

Curated by Joel Slayton
Medieval Anatomy, Trilogy
Trilogy is a site-specific installation, which I created for the L.A.S.T Exhibition at Stanford University in March 2018. L.A.S.T celebrated the 200th anniversary of the novel Frankenstein by Mary Shelley with Science, Art, and Tech. The installation is composed of three rows of stands: Archive, Experiment, and Result and is a response to Mary Shelly's novel Frankenstein. It tackles human desire to experiment with the notion of creation and to innovate new scientific methods to create a new life. The stands display curious images of exploration into the properties of the human body in the medieval period (Archive), medical-surgical tools as a metaphor for Victor Frankenstein's creation of a humanoid (Experiment), and the current and future research on stem cells and human embryos (Result).
Trilogy, 2018
Stands, screen-print on plexiglass, books, lights and surgical tools, 4.5 feet x 8 feet
A Tribute to Mansur Ibn Illyas on Anatomy of the Human Body, 14th C., Iran
Exhibition at SLAC, Stanford University Accelerator Laboratory
L.A.S.T Festival, March 23-24, 2018

Research

Mansur's Anatomy, written by Mansur Ibn Illyas on Anatomy of the Human Body, 14th C., Iran
Mansure was known for his publication of the first colored atlas of the human body
---
L.A.S.T Art & Science Festival & Exhibition: Hammer Theater, 2017

Curated by Joel Slayton
Growing Medieval Plants, Shelf Garden
Shelf Garden is an installation of medieval medicinal plants in vases on a pharmacy pusher-kit shelf with a lighting system for horticulture of the plants. Shelf Garden addresses an indirect criticism of today's commercial pharmaceutical practices and the current human condition in relation to commercial drugs as well as our own growing disconnect with nature. This installation also offers an approach to healthy Placemaking and public engagement with natural elements and their conversion process in an urban life setting.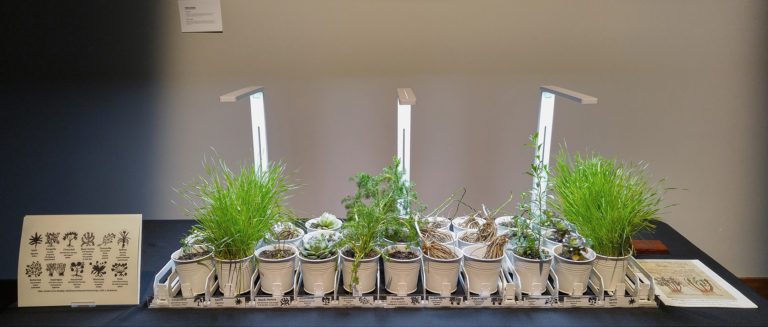 Shelf Garden, 2017, medieval plants in vases, pharmacy pusher-kit shelf, lights, labels, 18″x 48″x 14″ and hand-printed lab coat
The 4th L.A.S.T Festival & Exhibition, Hammer Theater, San Jose, CA, April 7 & 8, 2017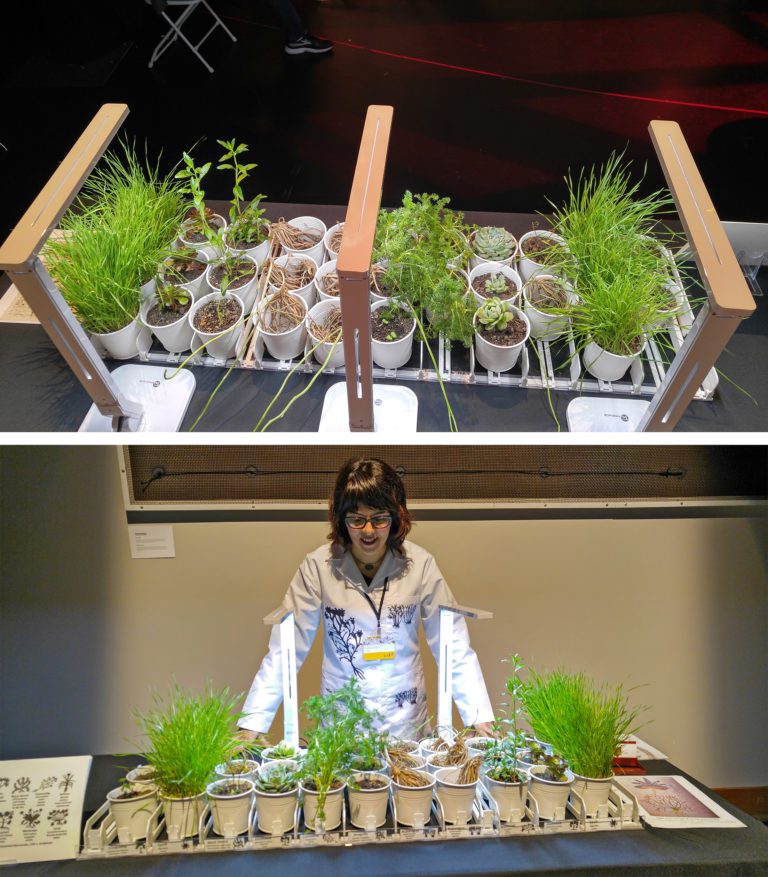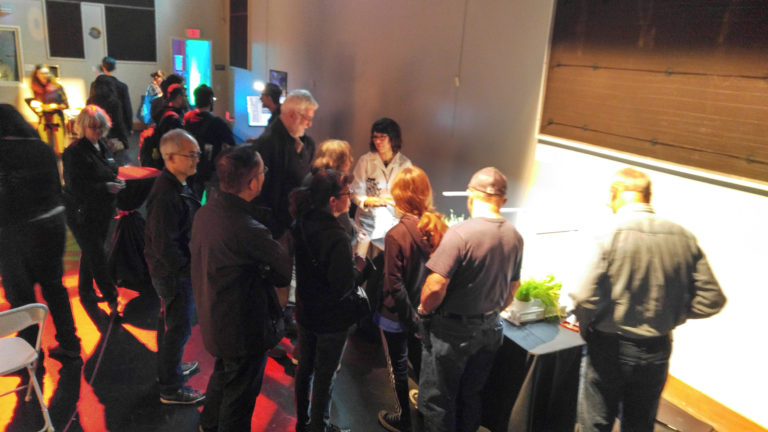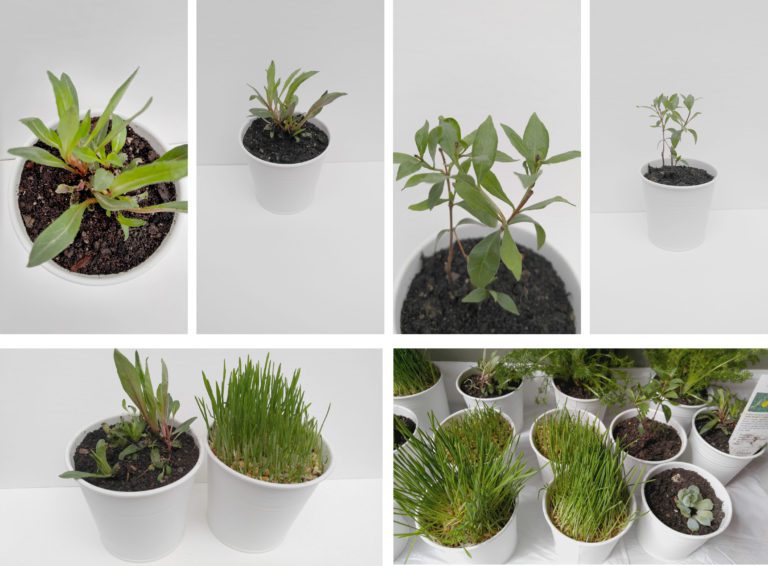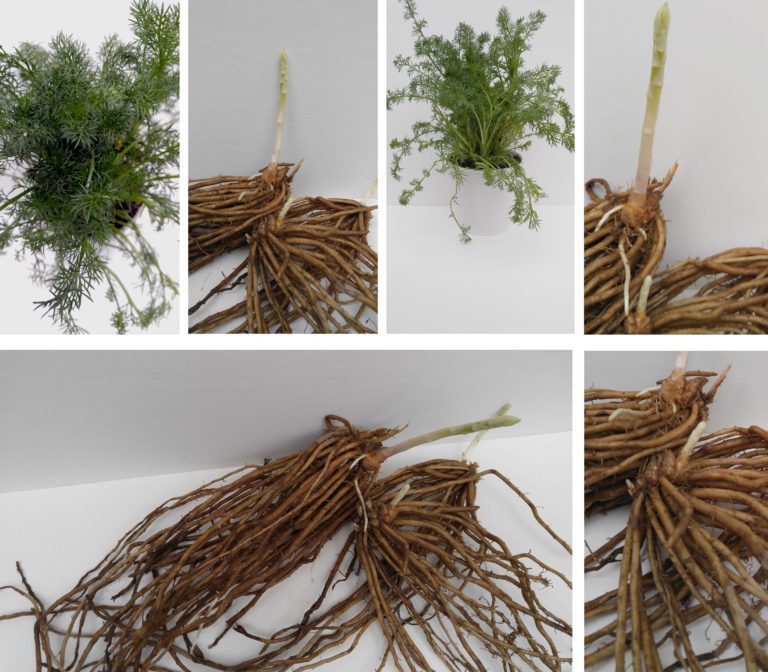 Medieval medicinal plants growing, March 2017
Plants: buttercup, spelt, houseleek, chamomile, black henna, asparagus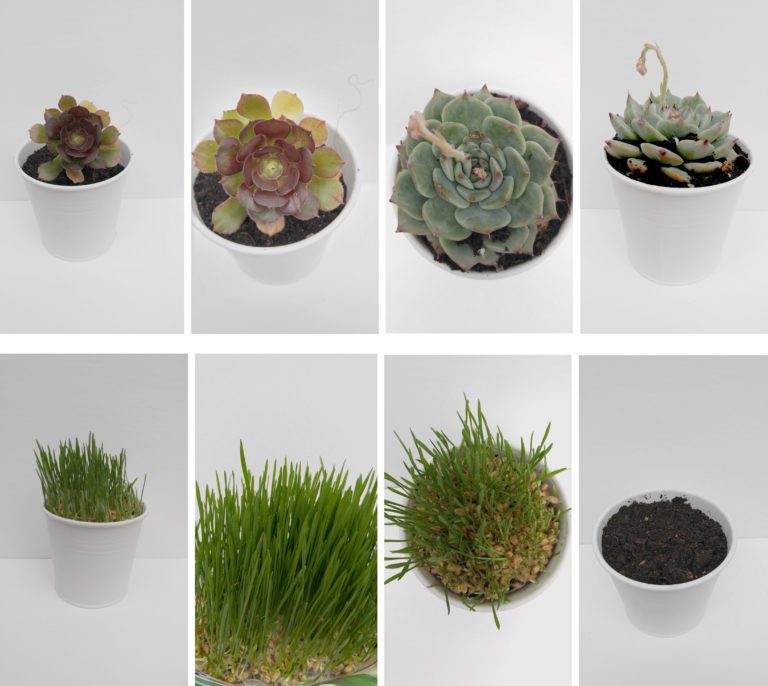 Medieval medicinal plants growing, March 2017
Plants: spelt and houseleek

Shelf Garden Plants Information Card, 2107, letter-press print, edition of 15, 8.5 x 11 inches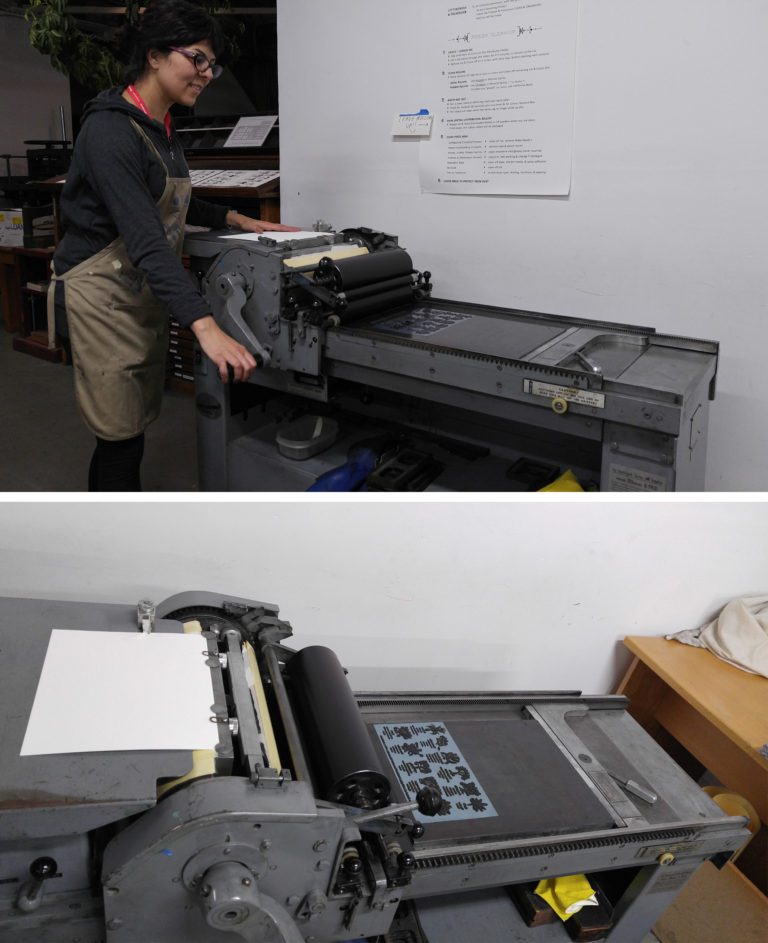 Shelf Garden Plants Information Card, 2107, letter-press print, edition of 15, 8.5 x 11 inches
Kala Art Institute, Fellowship Residency, March 2017