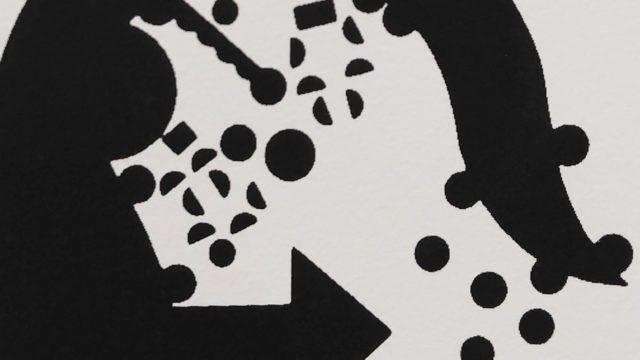 Medieval Maps, Mapping a Gulf

above: 10th c. Persian Gulf Map; detail
Mapping a Gulf: The Persian Gulf and Tour of The Persian Gulf Album, 2016
Mapping a Gulf: The Persian Gulf Map and Tour of The Persian Gulf Album prints explore the history of territorial boundaries of the Persian Gulf regions through medieval maps of the masalik al-mamalik "Traditions of Countries" manuscript and the photographic album, Tour of the Persian Gulf, 1916-18. Tour of the Persian Gulf is the photographic album of a British explorer, Rev. Edwin Aubrey Storrs-Fox, who resided in the area to drill oil. In these prints, I am looking at how the body of water, otherwise known as the Persian Gulf, was portrayed in medieval Persian maps, which was drawn by Estakhri, the 10th c. Persian cartographer. The Persian Gulf is an important and strategic body of water, which lies between Iran to the northeast and the Arabian Peninsula to the southwest. I convert the Persian Gulf maps and the human figures of the Tour of the Persian Gulf photos into black silhouettes. By juxtaposing the black silhouettes that emerge from both the album and the maps, I allude to the politicized aspect of such mappings and recordings of the Gulf and aim to create a visual history of this strategic body of water. In these prints, the color black symbolizes oil and the Persian Gulf water is portrayed as both black and turquoise colors as a result.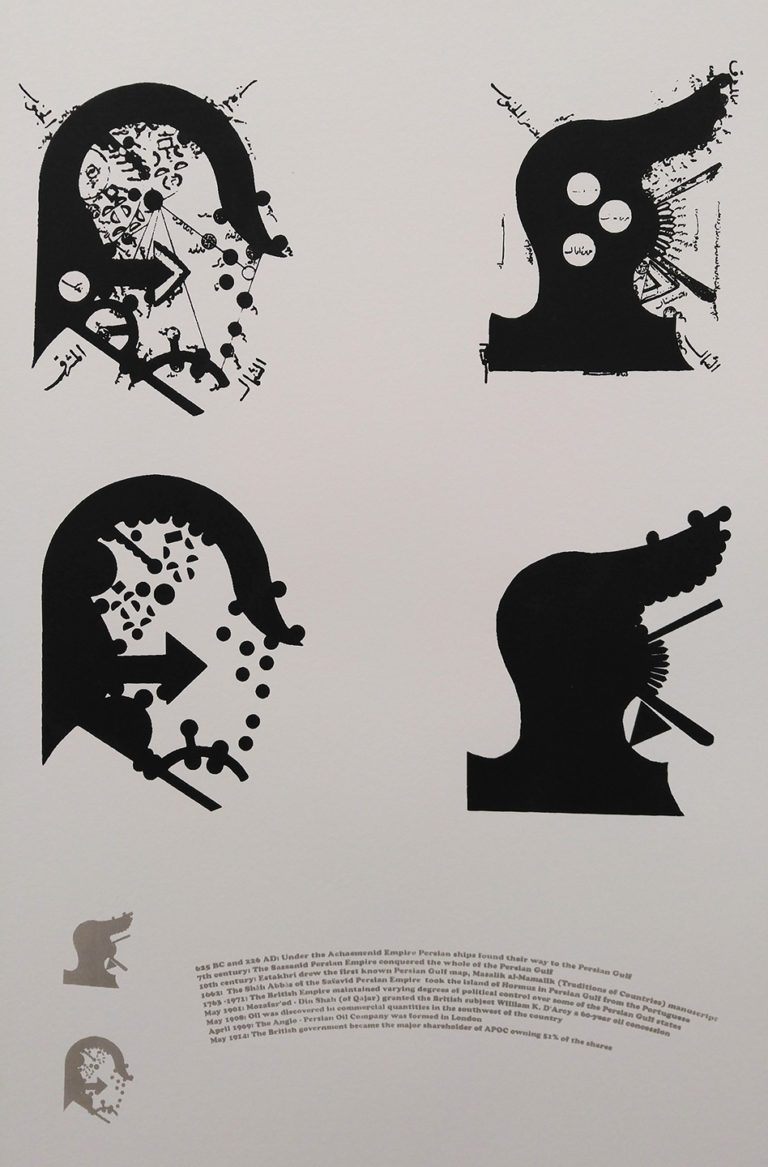 Mapping Gulfs, History Timelines, 2016, silkscreen on paper, 30″×22″
Above: Estakhri's 10th c. Persian Gulf map and The Gulf of Oman
Below: My black silhouettes of the maps and a history timelines, 625 BC-19th c.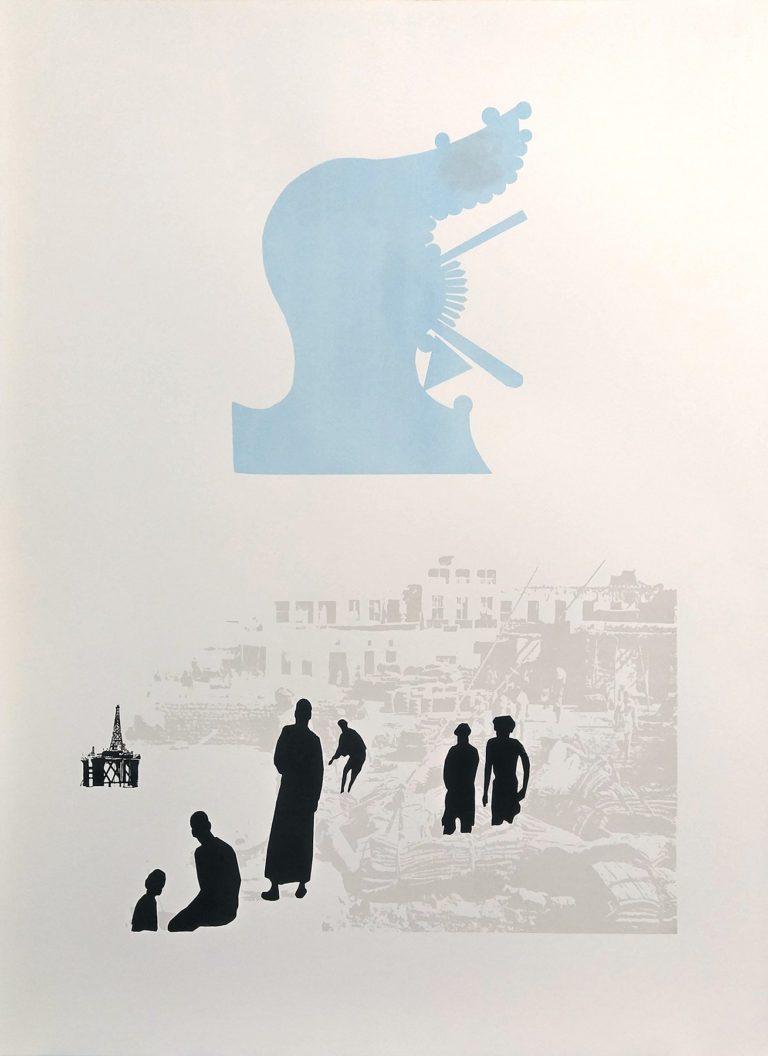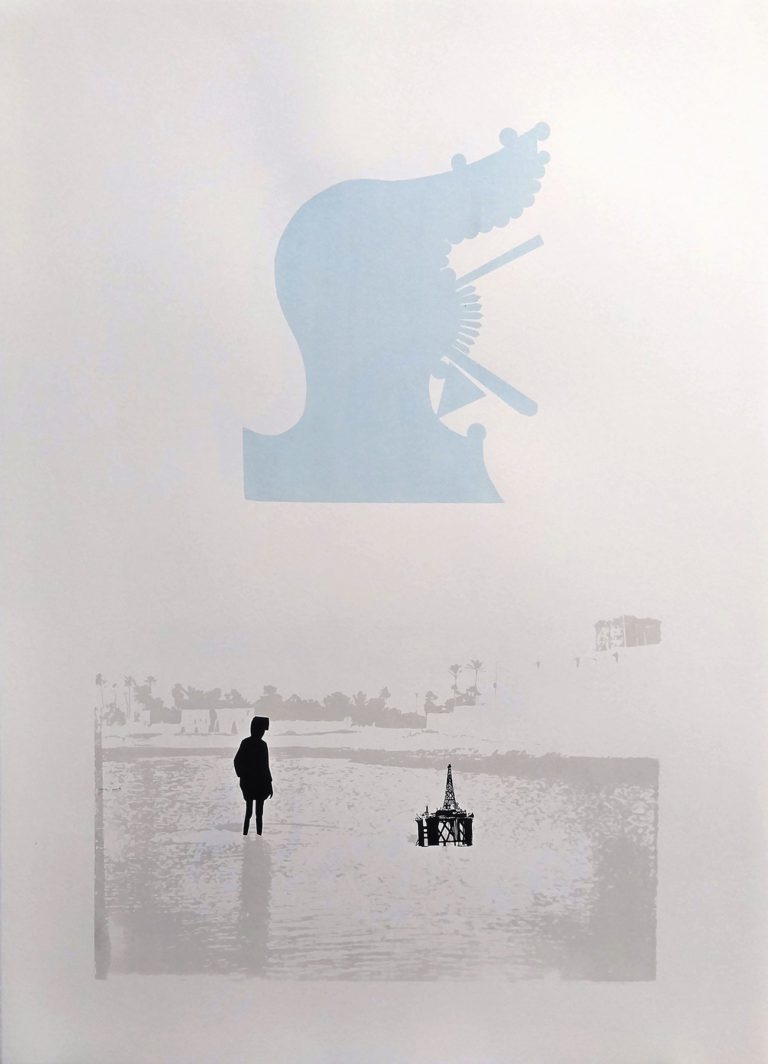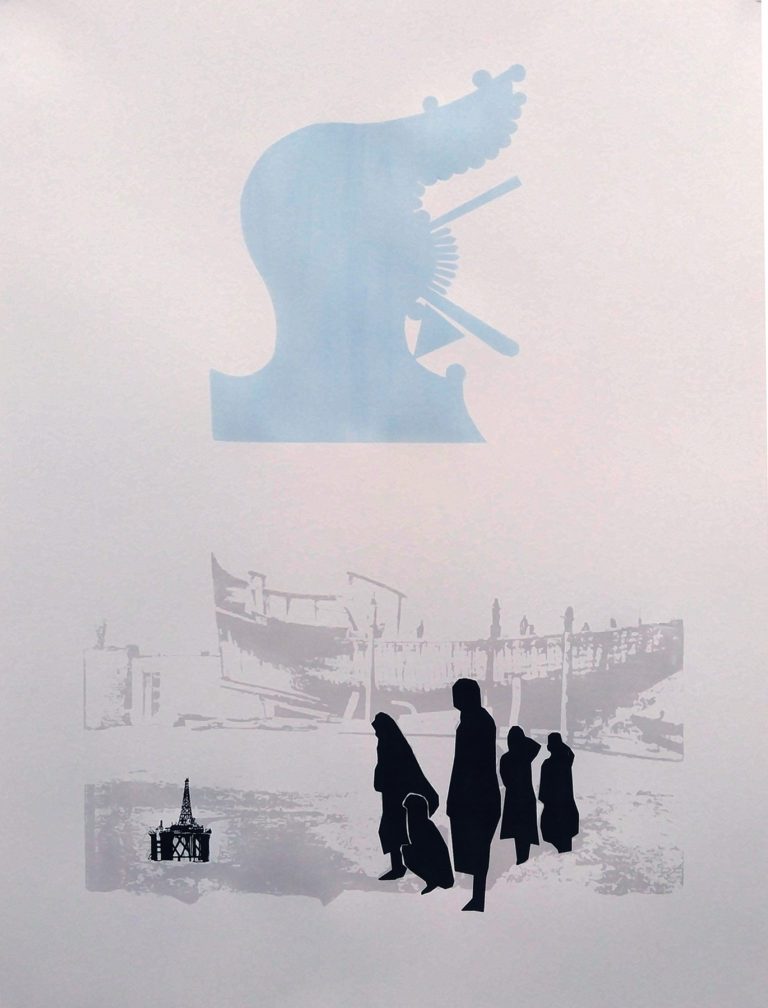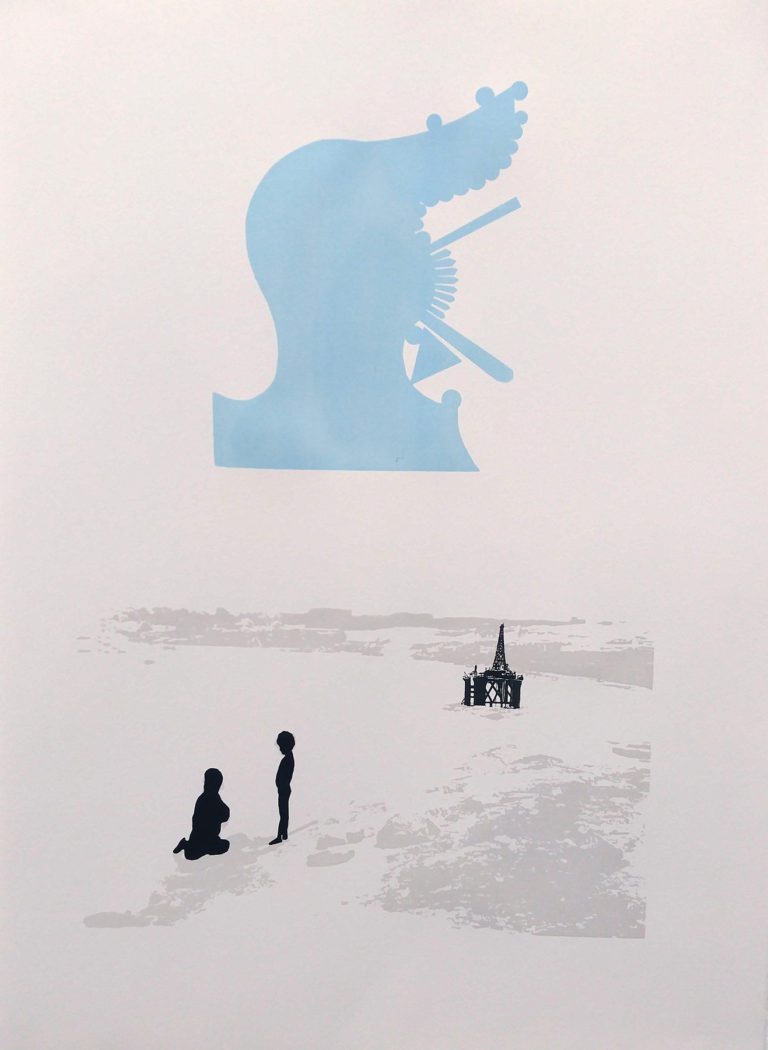 Mapping a Gulf: The Persian Gulf Map and Tour of The Persian Gulf Album, 2016, silkscreen on paper, each 30″x 22″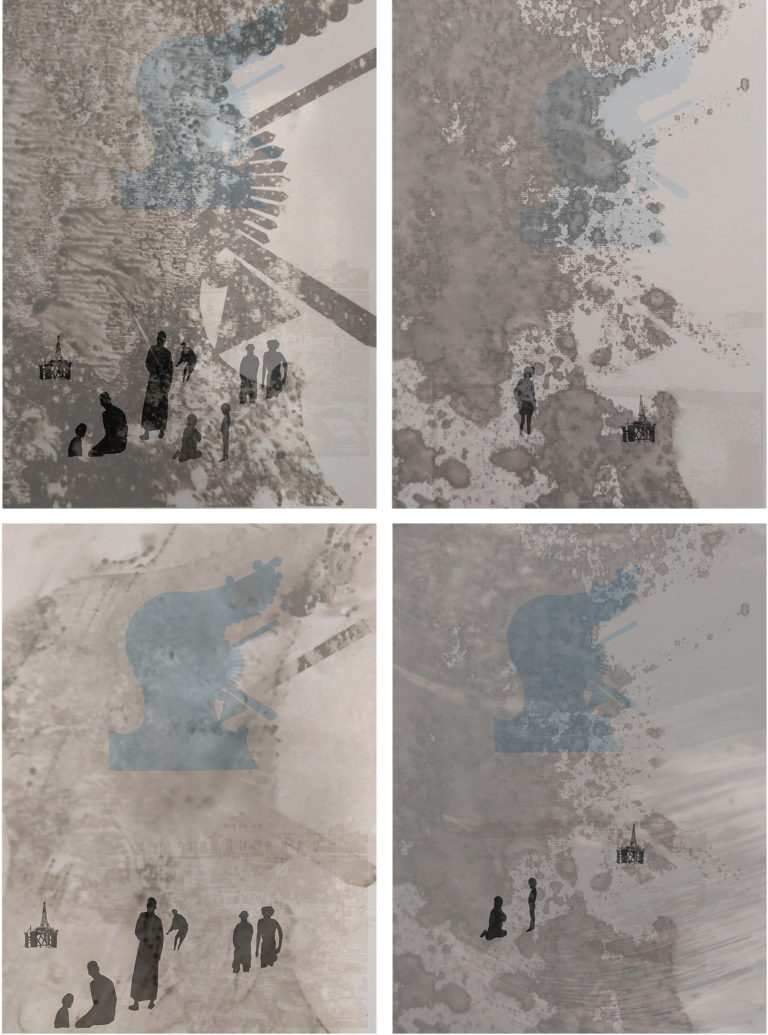 Mapping a Gulf: The Persian Gulf Map and Tour of The Persian Gulf Album, 2016
Silkscreen on paper and mono-print on acetate, each 30″ x 22″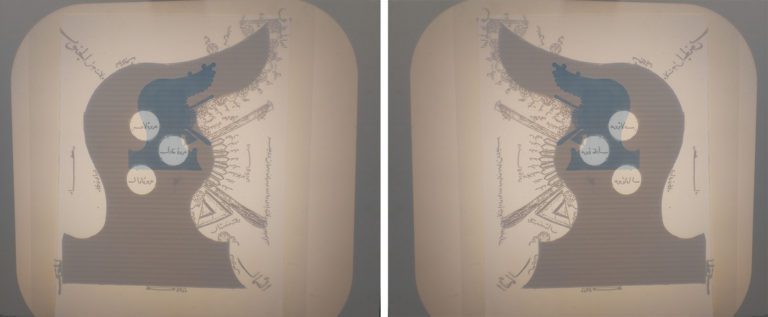 Existence of a Map, 2016, video projection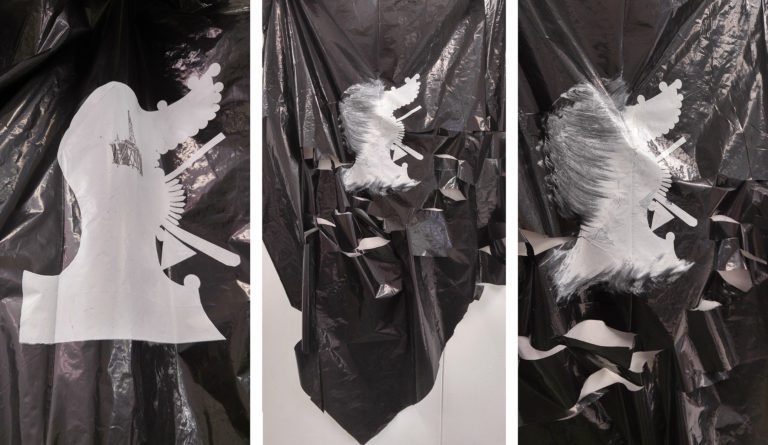 Mapping a Gulf, 2016, Silkscreen on black plastic sheets, size variable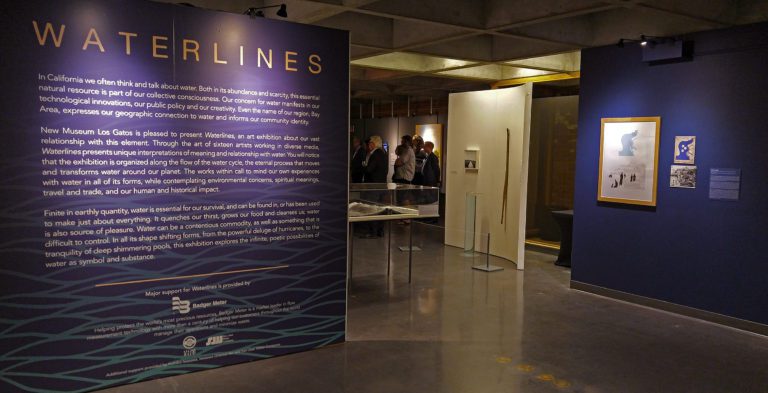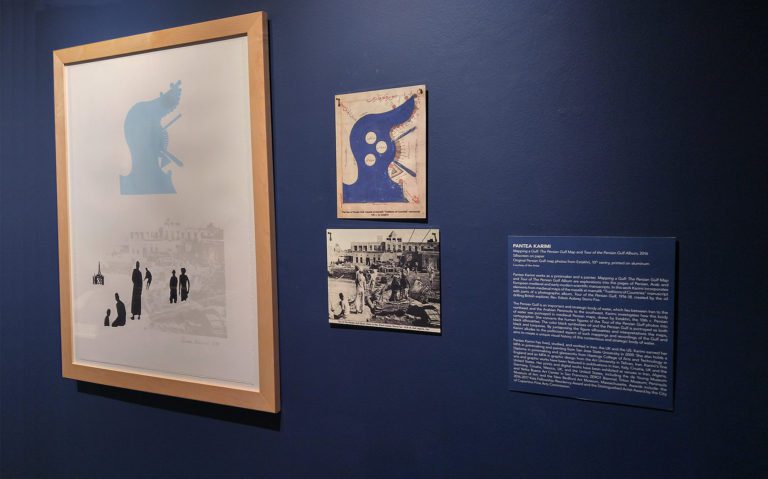 Exhibition View: Waterlines, New Museum Los Gatos, Los Gatos, CA, Oct 2017-March 2018


Research: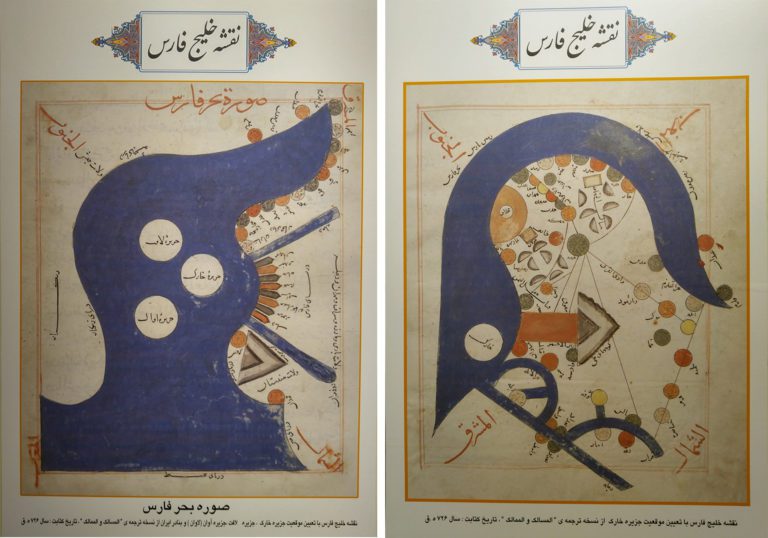 Persian Gulf and The Gulf of Oman maps, The Islamic Document Museum
masalik al-mamalik "Traditions of Countries" manuscript, 10th c, by Estakhri
Tehran, Iran, January 2016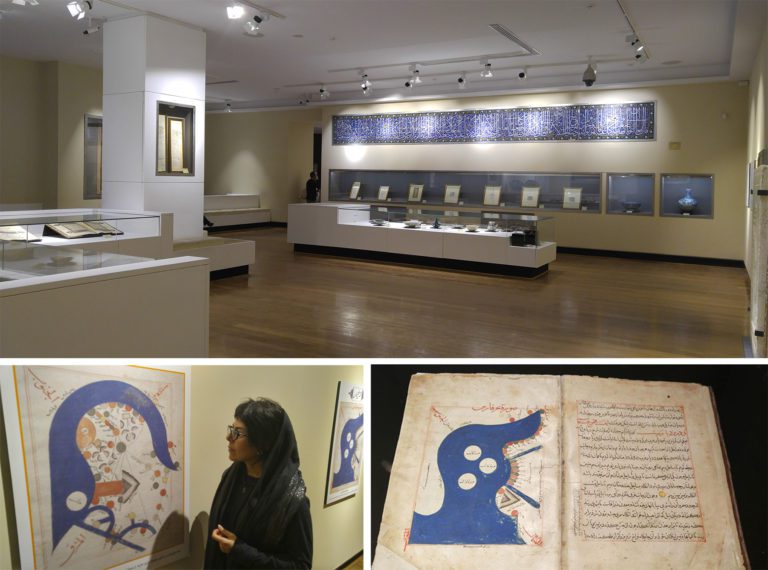 The Islamic Document Museum, Tehran, Iran, January 2016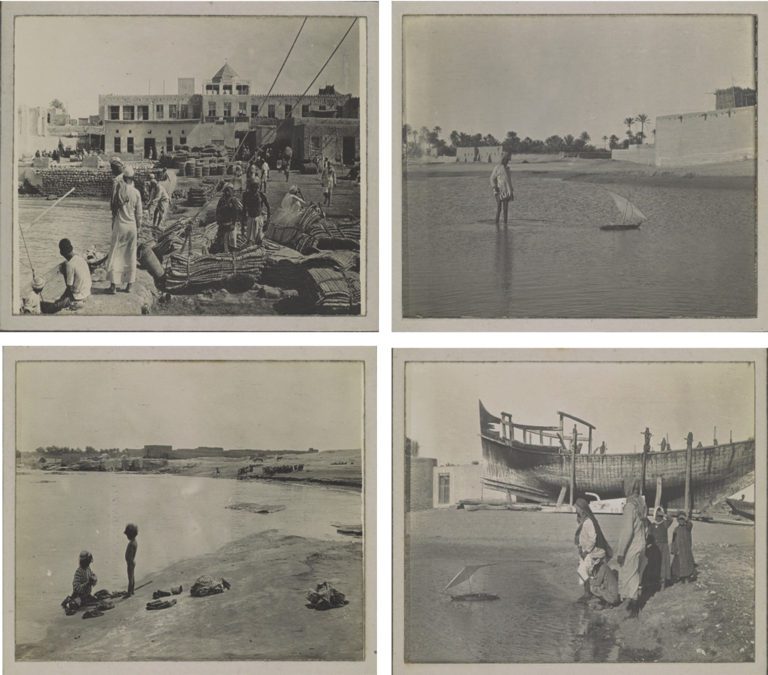 Tour of The Persian Gulf Album, Rev. Edwin Aubrey Storrs-Fox, 1916-18, Gulf regions, Iran
Courtesy of Qatar Digital Library