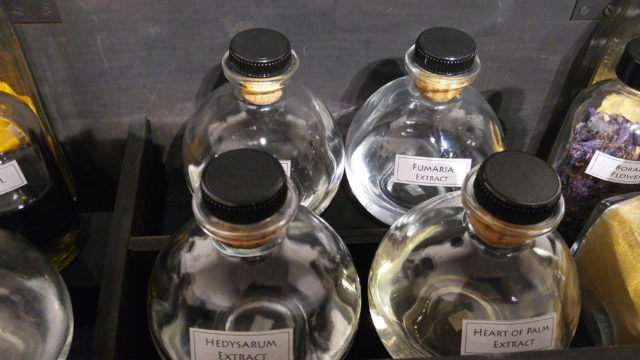 Medieval Pharmacy, Apothecary
Apothecary, detail

Medieval Pharmacy, Apothecary, 2018

Apothecary, 2018,  is an installation modeled after pharmacies from the middle ages. Glass bottles contain plants extracts, oil and powders placed in a wooden box. Healing properties of medicinal plants are written on cards and placed in a shelf-box on the wall. Exhibition visitors are encouraged to open the bottles and smell the contents and take a card.
Medieval Islamic pharmacology was not only extensive but also the strongest empirically based biological science. Like most medieval medicine, the Islamic viewpoint was an outgrowth of Galen's Humoral Theory and focused on the need to balance the humors, or bodily fluids. al-Tabari the prominent Persian scholar in 10th c. said that the therapeutic value of each drug needed to be reconciled with the particular disease, and he urged physicians not to simply provide a routine remedy. He recommended glass or ceramic storage vessels for liquid drugs. There are only a few of the herbs that Arabs valued and recognized for their healing properties and as vehicles for making medicines more palatable.
Apothecary, 2018
Wooden boxes, glass bottles, plants extracts, oil and powder, hand-made table, healing cards and silkscreen on wall
size variable, installation approximately, 9 x 5 feet
installation view at the Euphrat Museum of Art, De Anza College, Cupertino, CA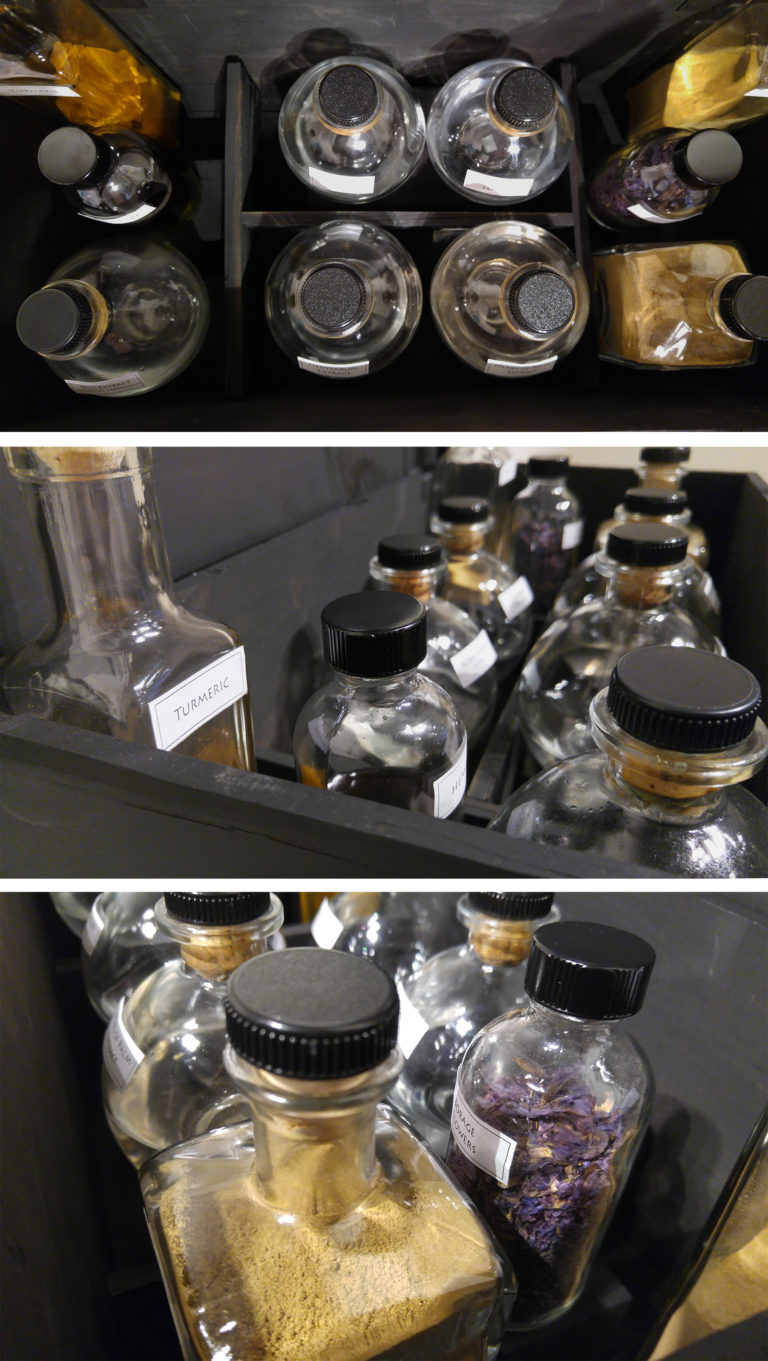 Research
"The professional who is specialized in the collection of all drugs, choosing the very best of each simple or compound, and in the preparation of good remedies from them following the most accurate methods and techniques as recommended by experts in the healing arts."
Abu al-Rayan al-Biruni, c. 1045 CE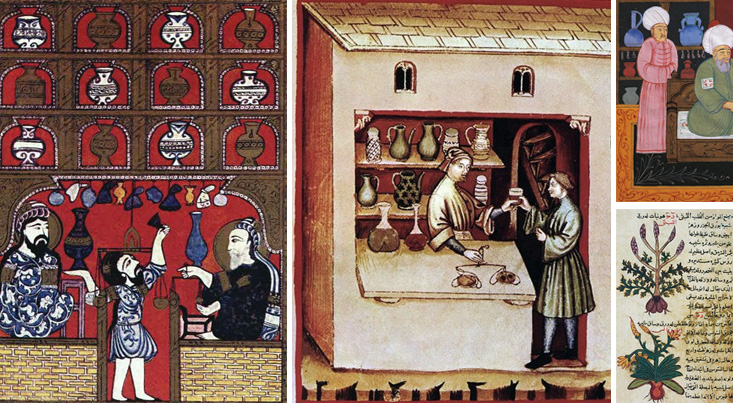 The image on the left: Flanked by figures indicating his tutelage from master physicians (the figure on the right may represent first-century Greek physician Dioscorides), a saydalani—as an early pharmacist was called in Arabic—is shown at work in his dispensary, in which hang a variety of vessels for alchemical production.
The image in the center: The illustration comes from 12th-century Iraq. This depiction of an early European apothecary appeared in Tacuinum Sanitatis, a 14th-century Latin translation of Ibn Butlan's 11th-century Taqwim al-Sihah (Maintenance of Health).
A page from Kitab al-Diryaq (The Book of Antidotes), a 13th-century guide to medicinal plants, also from Iraq, highlights the role of botany in early Islamic pharmacy.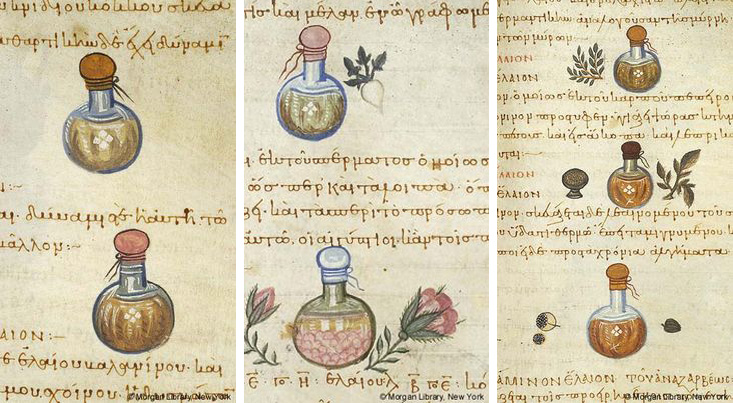 Pharmacy bottles, Medieval period, Courtesy of Morgan Library, New York, USA