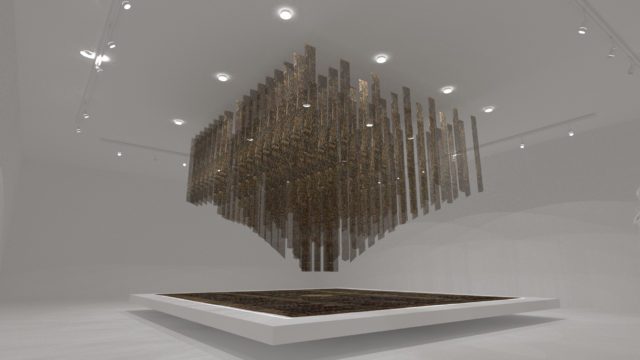 Aga Khan Museum; a response to the Wagner Carpet, 2019
Aga Khan Museum, Toronto, Canada, 2019
Concept design for a ceiling installation; a response to the Wagner Carpet
Concept Design by Pantea Karimi
In 2019, I was asked to propose two concept designs as a response to the Wager Carpet, placed in the center of the Aga Khan Museum gallery. I proposed Cloud and Chandelier installations. Either of the arrangements will be suspended directly above the 17th c. Wagner Garden Carpet in the museum. Either of the arrangements will help enhance the importance of the garden in Iranian culture in multiple ways:
Firstly, the installation allows the viewer to experience the garden as a three-dimensional entity. By reproducing the carpet's own patterns and images—namely, fish, lilies, plane trees, cypresses, roses, and date palms— the suspended piece augments the carpet's existence in the gallery, thus generating a more sensational visual experience. Instead of seeing the carpet up close and from a single point of view, the viewer will have the opportunity to observe and appreciate the colors and patterns of the carpet from multiple angles, and even from far afield. Thus, how visitors walk in the exhibition will be as diverse as how they might walk through a real garden.
Secondly, printed on translucent fabric or mesh, the images on either suspended pieces overlap and merge in order to create a mirage image of the garden, referencing the otherworldly connotations of the Persian garden as heaven on earth.
Lastly, both pieces celebrate the cutting-edge nature of the Wagner Garden Carpet. Although the knotted strands adhere to traditional garden carpet motifs, the design of the Wagner Garden Carpet is dissimilar to the common chahar bagh or the "four-garden" design of the time. The "four-garden" design arranged the weaving into four quadrants with a single perpendicular water channel crossed by a hefty horizontal conduit. The "H" shape water channel in Wagner is quite unique.  Indeed, an intricate piece above the carpet will help the viewer appreciate the complexity and uniqueness of the Wagner Garden Carpet.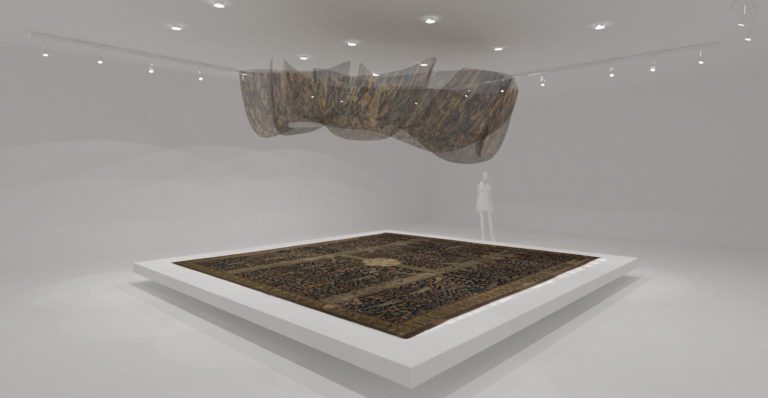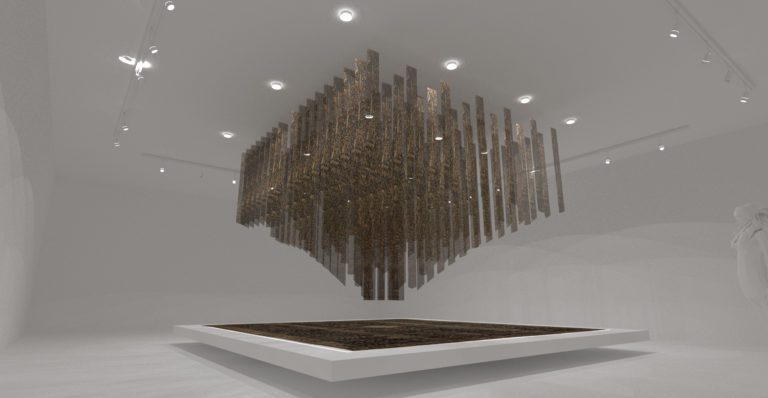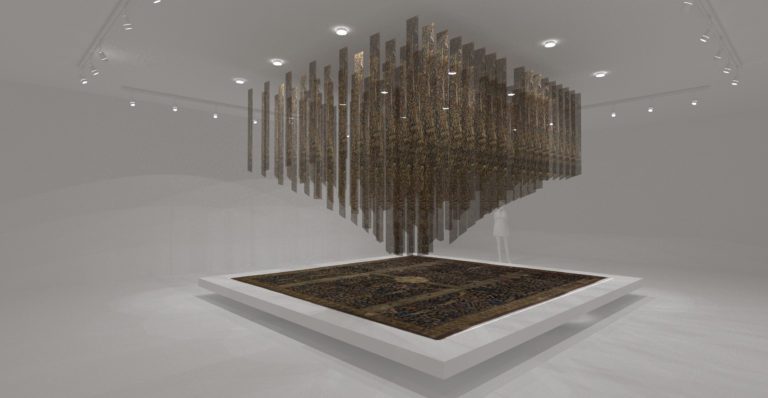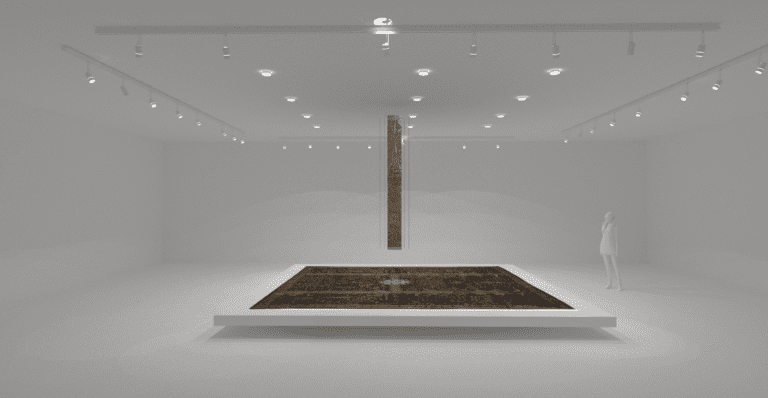 Proposal for the Lobby