Teaching Experience
I have studied and taught in three countries, Iran, the UK and the US, while employing my skills in classical music, fine arts and graphic design in diverse academic and professional environments. As a two-time immigrant to the UK and to the US, the scope of my understanding gradually took international dimensions. My cultural worldview in its inception was shaped by traveling and my enthusiasm in exploring cultures both my own and others, a perspective that has evolved through studying with and teaching students from variety of ethnic, and socio-economic backgrounds.
In the United States, since 2005, I have been teaching fine arts and computer graphics courses at all levels. I have taught courses at the San Jose State University, the Community School of Music and Arts, the Montalvo Art Center, the Euphrat Museum of Art in De Anza College, the Palo Art Center, the Techshop San Jose, the Cabrillo College, and the College of San Mateo.
In addition to teaching college and university-level courses, I have participated in a wide range of art management and design projects and have worked with institutions and museums, both locally and internationally: While residing in England from 2001 to 2005, I taught computer graphics programs for the Education Action Zone, an educational innovation and technology information-based organization. Since 2005 in the United States, I have designed arts and architecture catalogs for Massachusetts Institute of Technology (thresholds 32: ACCESS), and San Jose State University (Lift Off); I have proposed and conducted K-12 art and design projects and installations that further tied technology applications and cultural identity with the visual arts components. I have curated multiple K-12 art exhibitions in the South Bay and Peninsula.  These projects were in collaboration with the Montalvo Art Center, the Euphrat Museum of Art, the Community School of Music and Arts, the Cubberley Artist Studio Programs, and the School of Arts and Culture, where I also received a generous grant for one of the K-12 art projects.
In 2019, I received the City of San Jose Arts and Cultural Exchange Grant. I conducted six workshops for teens at the Chester Beatty Library and Museum in Dublin, Ireland. The workshops' content were based on the medieval scientific manuscripts available at the Library's collection. See the project at  A Visual Approach
Currently, I am an Adjunct Faculty in the departments of Studio Arts and Digital Media at the Cabrillo College in Aptos, and the College of San Mateo in San Mateo, CA.
Cabrillo College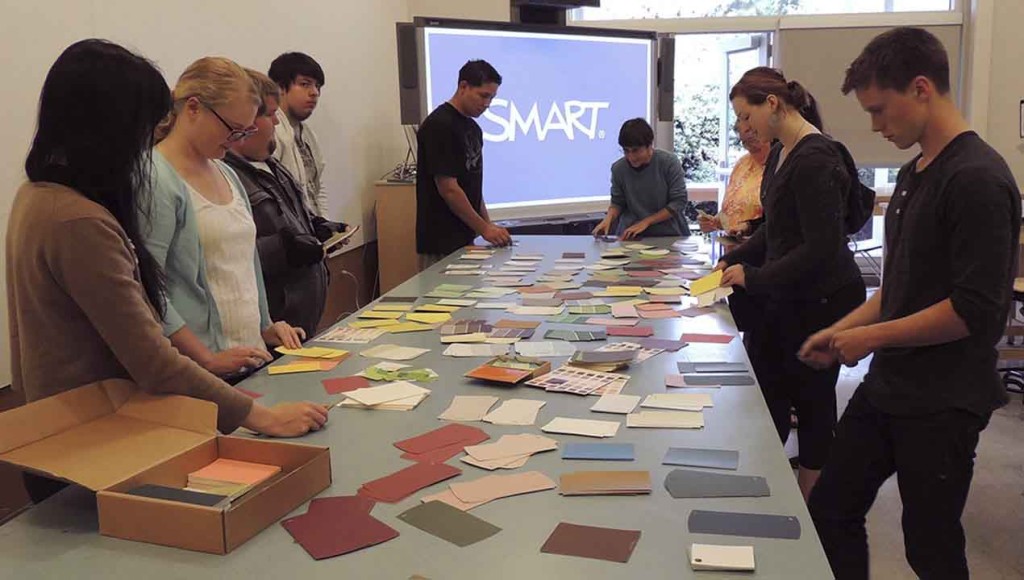 Cabrillo College, Aptos, CA, Two-Dimensional Design and Color Theory Course, Spring 2014, Students choosing color cards (an assignment on Josef Albers' Interaction of Color)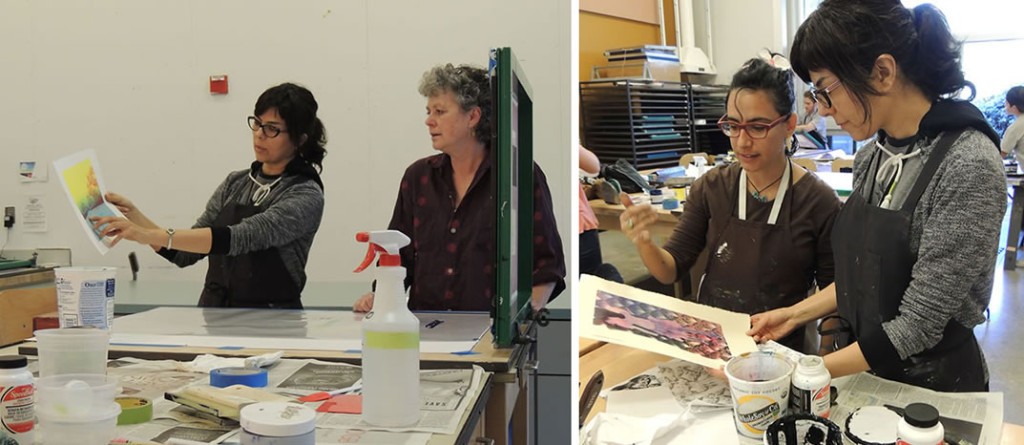 Cabrillo College, Aptos, CA, Silkscreen Course, Spring 2015, one-on-one discussions with students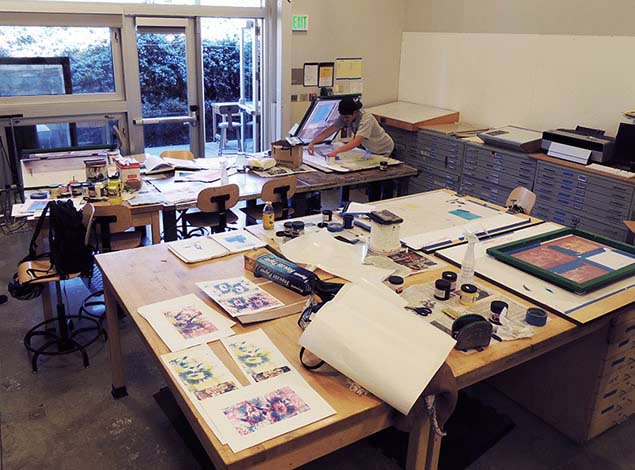 Cabrillo College, Aptos, CA, Silkscreen Course, Fall 2014, students printing their stencils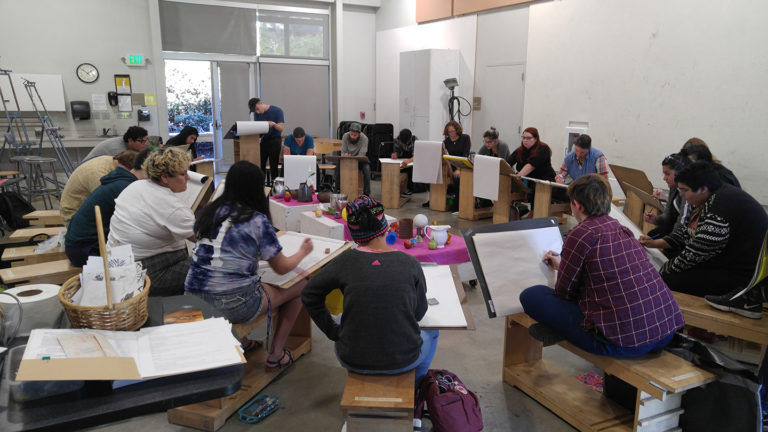 Cabrillo College, Aptos, CA, Drawing and Composition Course, Fall 2018, students drawing still-life

Cabrillo College, Aptos, CA, Silkscreen Course, Spring 2015, left: students' silkscreen prints, right: one of the students is signing her edition-silkscreen-prints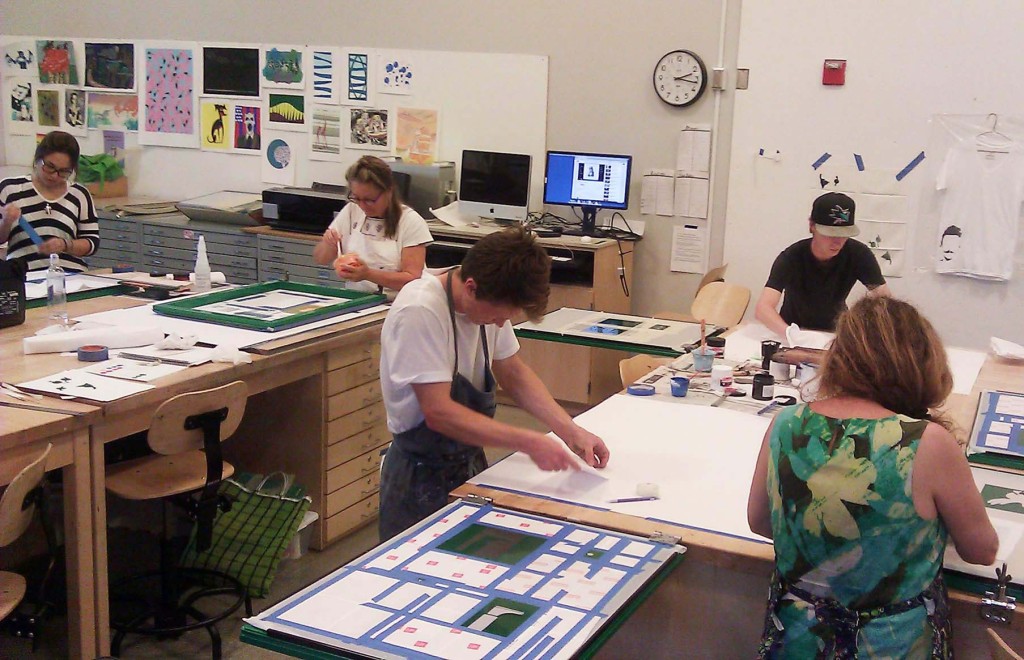 Cabrillo College, Aptos, CA, Silkscreen Course, Fall 2014, students preparing their screens for printing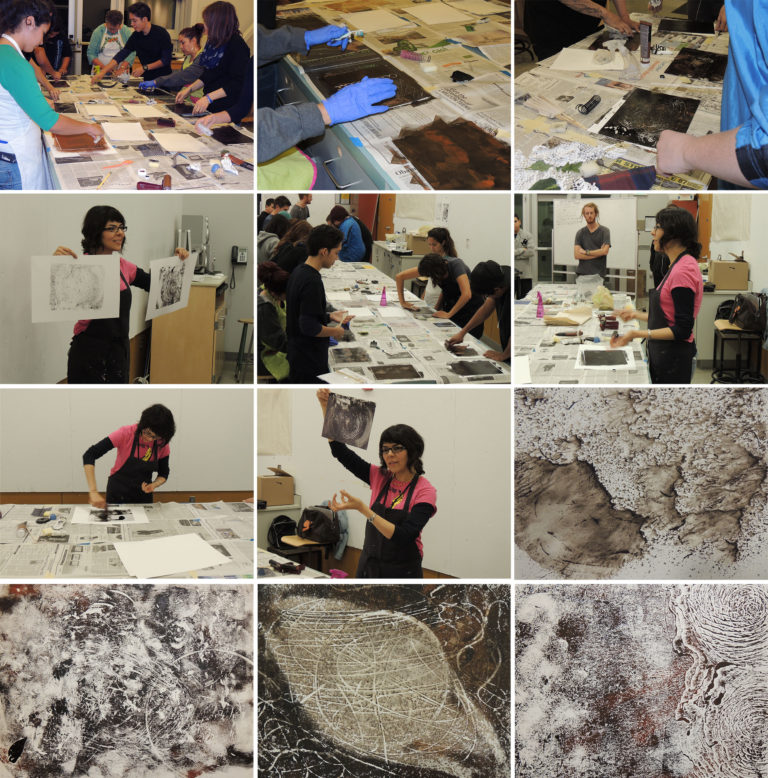 Cabrillo College, Aptos, CA, Fall 2013, Assignment on Texture, Trace Monotype Technique
---
College of San Mateo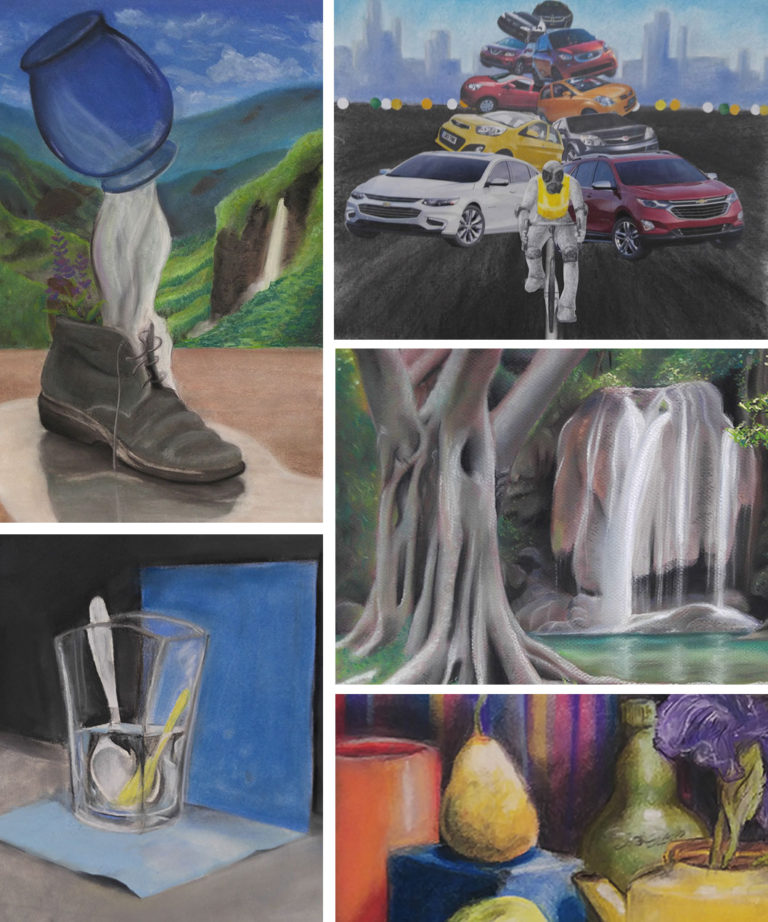 College of San Mateo, CA,  Drawing II,  Spring 2019

College of San Mateo, CA,  Drawing I,  Spring 2019

College of San Mateo, CA,  Graphic Design, Posters for various topics,
Spring 2019

College of San Mateo, CA,  Graphic Design, Digital Illustrations, Scientific Manuscripts Project, Spring 2019
---
Palo Alto Art Center
Palo Alto Art Center, Palo Alto, CA, Silkscreen Workshop, Birds in Hand exhibition opening night, 2016
Palo Alto Art Center, Palo Alto, CA, Acrylic Painting Workshop, 2016
---
Digital Art and Graphic Design
Euphrat Museum of Art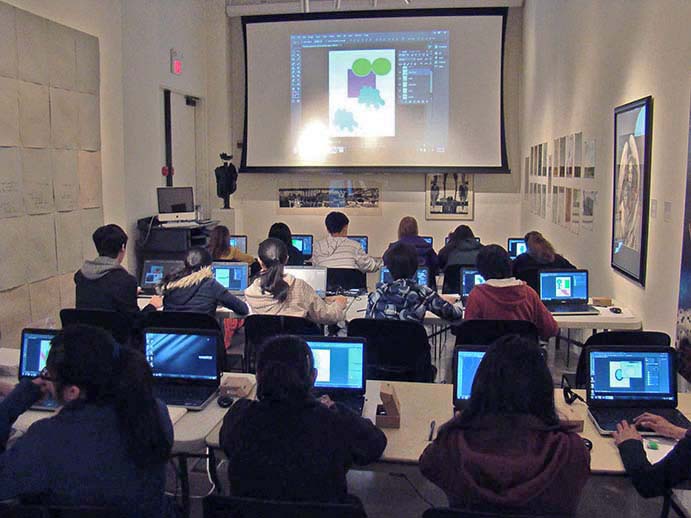 De Anza College, Cupertino, CA, Digital Design Course, 2012
De Anza College, Cupertino, CA, Digital Design Course, 2018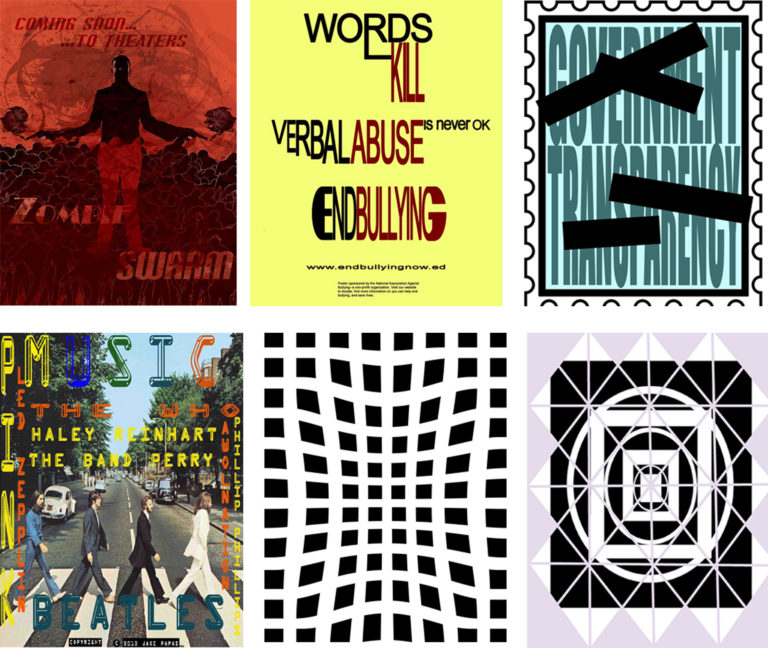 De Anza College, Cupertino, CA, Students' Digital Graphic Design works, 2014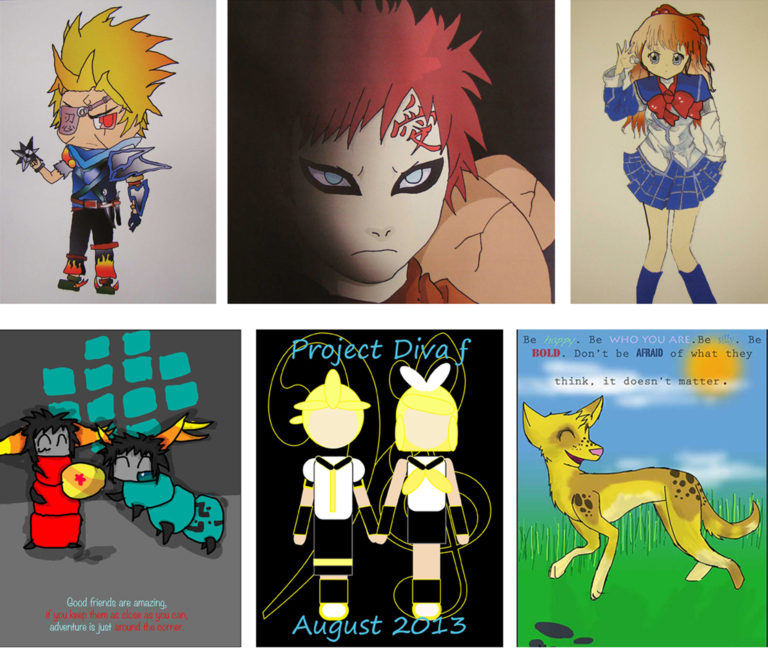 De Anza College, Cupertino, CA, Students' Digital Comic Characters, 2013-2015
De Anza College, Cupertino, CA, Digital Design Course, Comic Book and Digital Painting, 2016